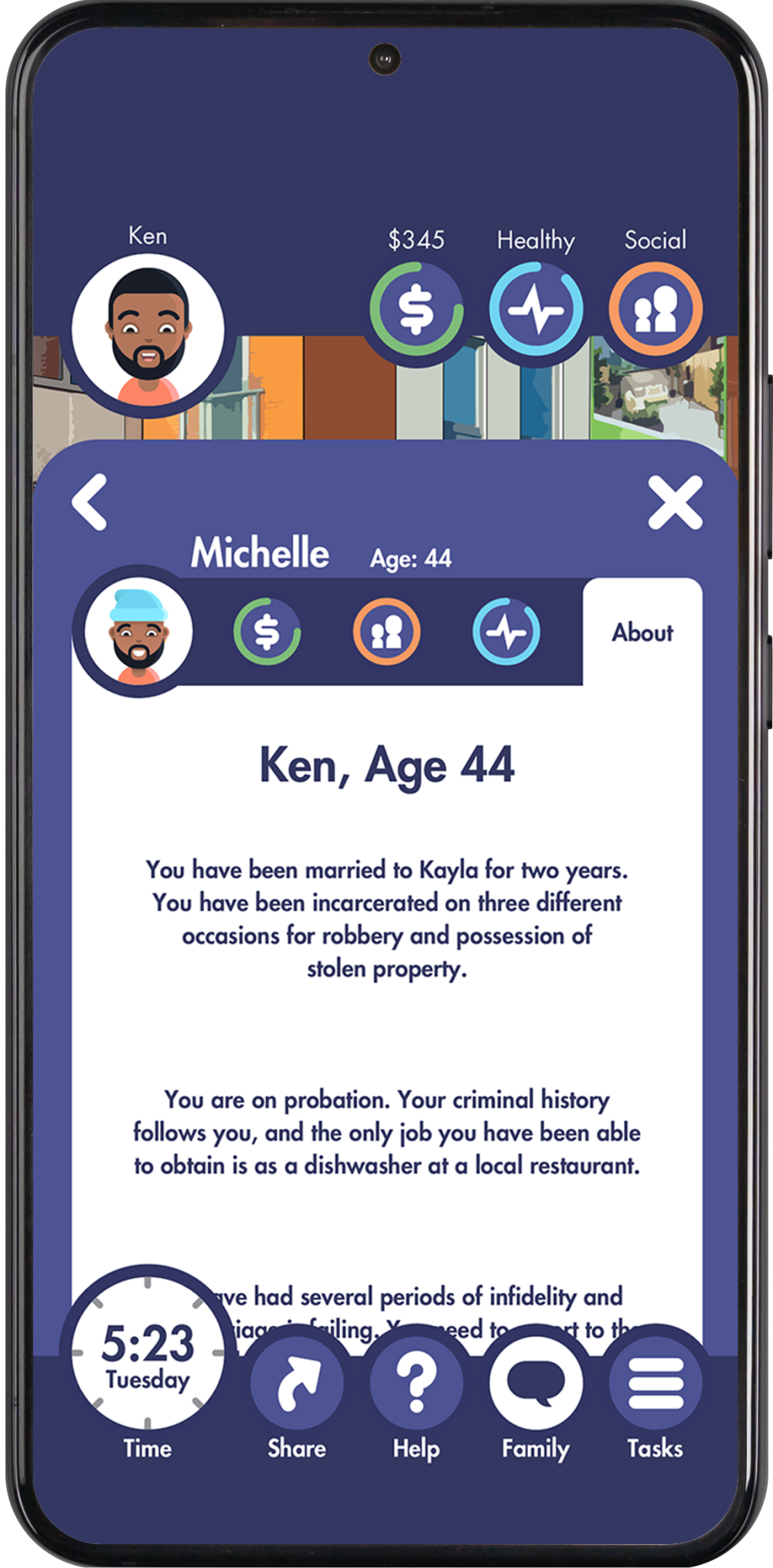 Participants are able to choose who's shoes they would like to walk in for the virtual event.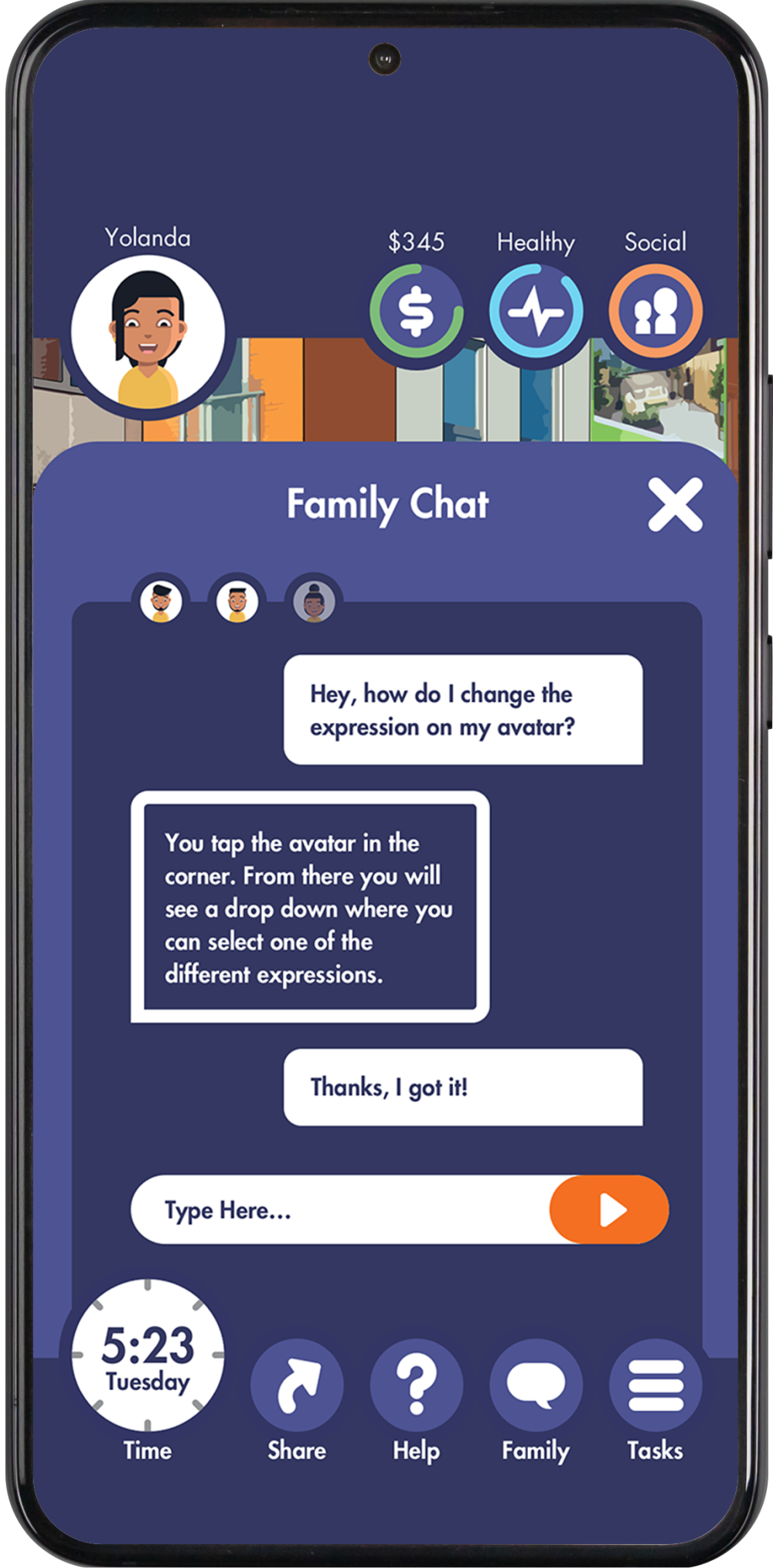 Players are able to communicate with other participating players inside the app.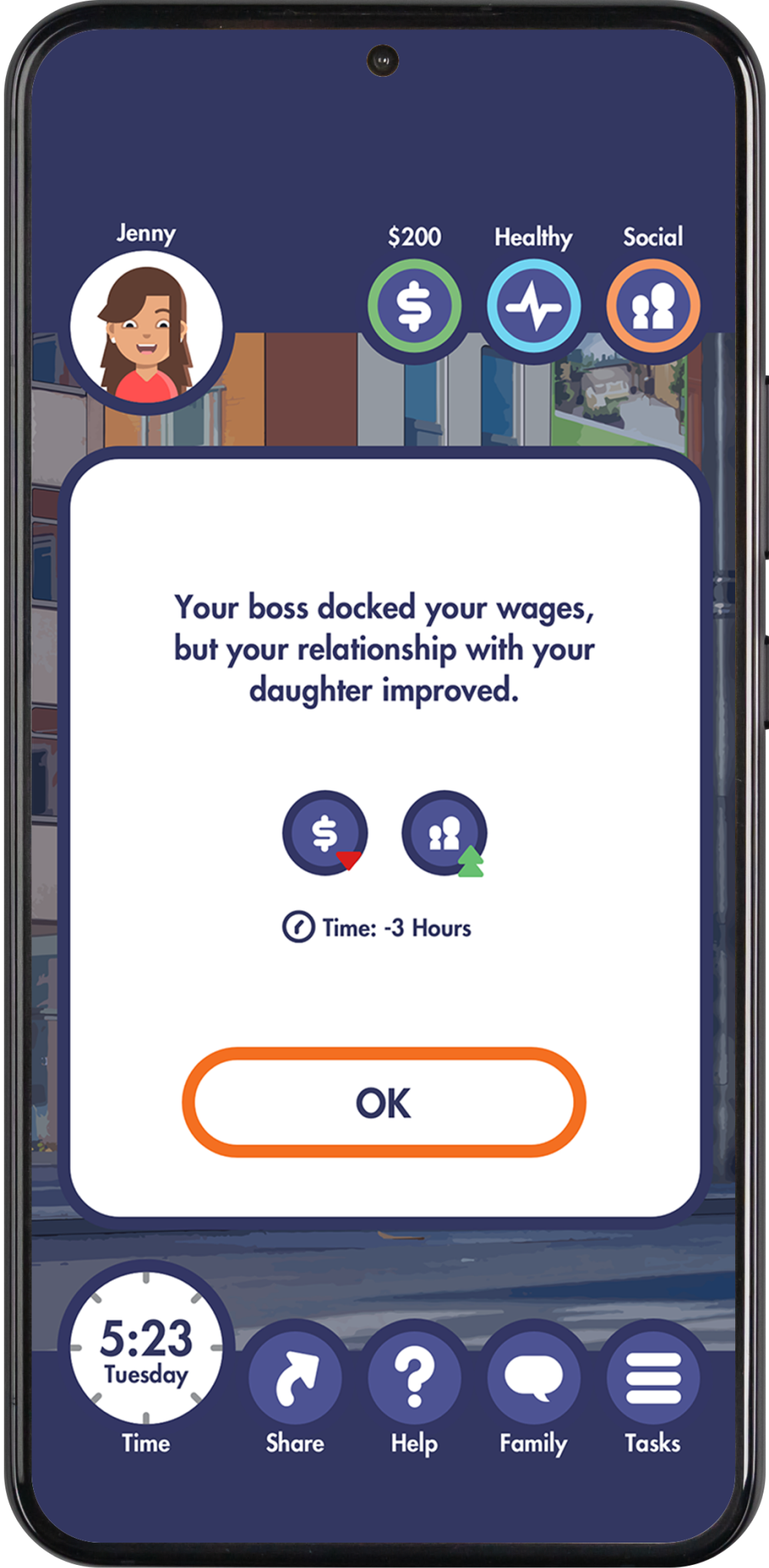 Players are able to experience the real consequences of their decisions in the app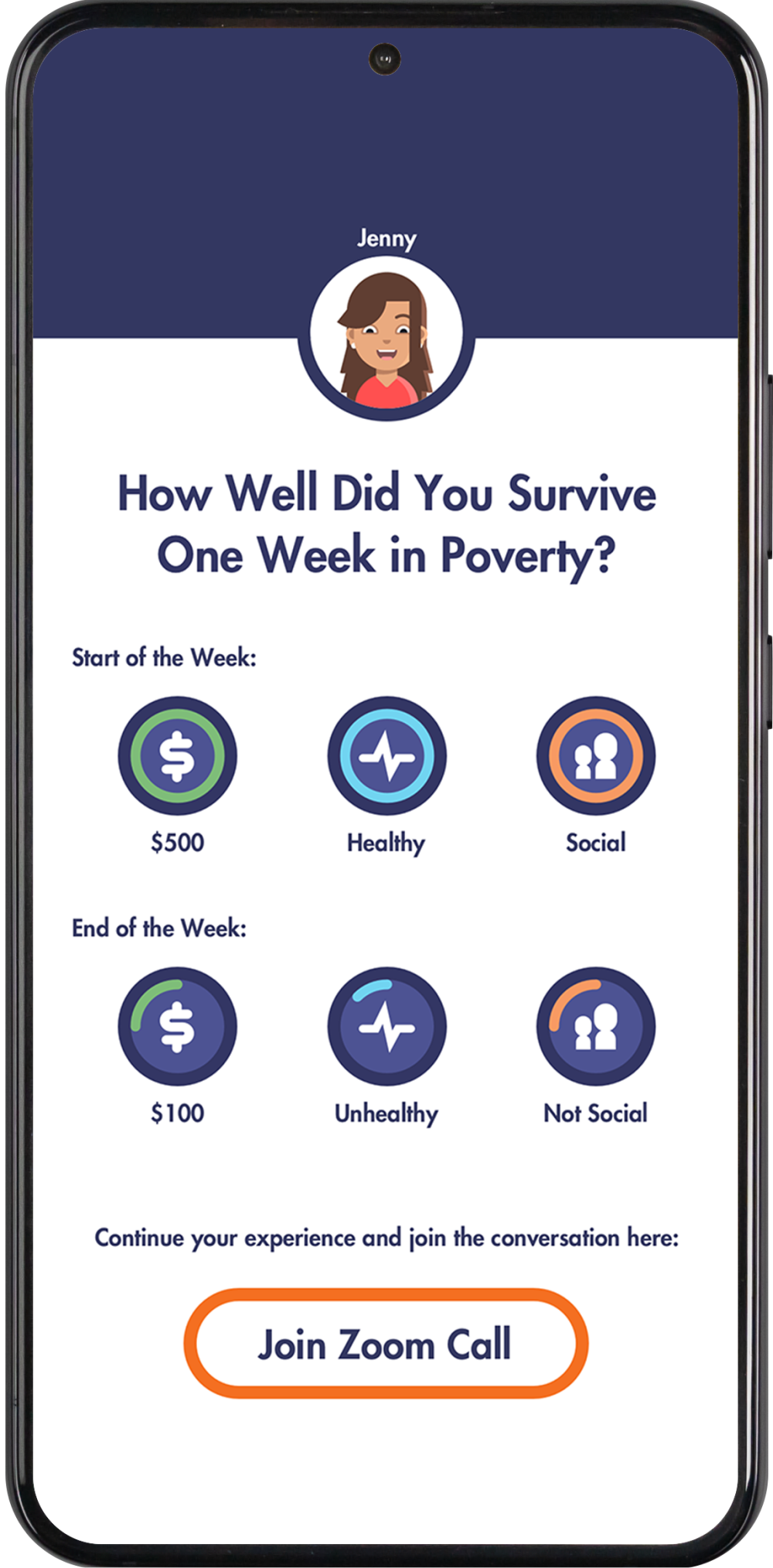 Because this is a learning experience, participants are able to see what affect they made on their avatar's circumstances.